In this 30-minute guided meditation, Craig invites you to discover a part of yourself that is beyond time, change and becoming—the infinite depth of pure Being that is always already free from everything that happens in this world.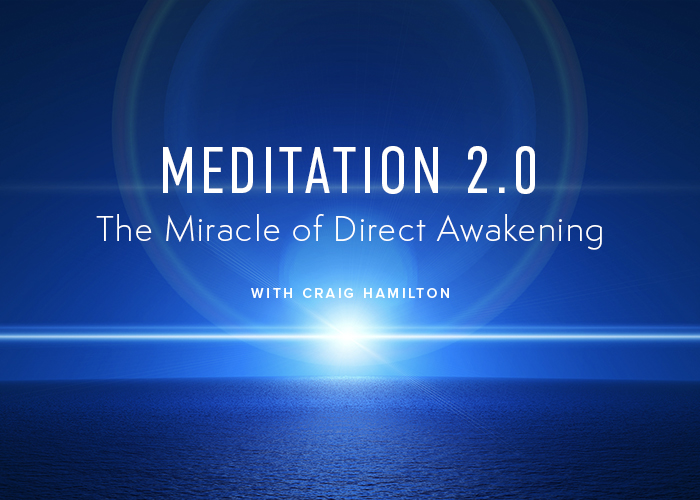 Meditation 2.0—
The Miracle of Direct Awakening
Meditation was invented when humans still believed the world was flat. Is it time for an update to this ancient practice? In this free 90-minute workshop, you'll experience a revolutionary new meditation process that gives you direct access to awakened consciousness.