In this 35-minute audio, Craig guides you through five brief "meditation experiments" designed to open you to a direct experience of your true nature beyond the mind. In each segment, you'll be invited to step directly into one of the natural inner postures of awakened consciousness, opening the door to the infinite freedom and wholeness that is always already here.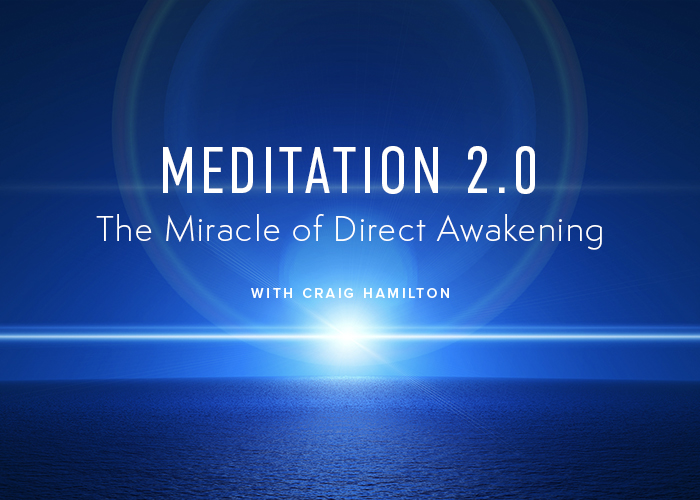 Meditation 2.0—
The Miracle of Direct Awakening
Meditation was invented when humans still believed the world was flat. Is it time for an update to this ancient practice? In this free 90-minute workshop, you'll experience a revolutionary new meditation process that gives you direct access to awakened consciousness.