Many spiritual practices advocate focusing your attention on the body in order to liberate your awareness from the mind. While these approaches are valuable, they probably won't open you to the deeper dimensions of meditation practice: becoming aware of consciousness itself. In this 5-minute Q&A, Craig explores the practice of liberating yourself from the mind and the body in order to experience the infinite mystery beyond both.
Below the video player is an MP3 version of the talk and an edited transcript, if you'd prefer to engage the content in that way.
Want to download the mp3 version? Click here.
---
Transcript
Question: 
The idea of the infinite feels like a mental construct. So, to get out of the mind, is the body a good stand in for the self the mind doesn't know and will never know? 
Answer: 
That's a good question. 
(Participant) says, the idea of the infinite feels like a mental construct. First, the idea of the infinite is a mental construct. That's exactly right. Any idea is a mental construct. 
But the infinite is not a mental construct. A lot of work has been done with getting out of the fixation on thought. If you put your attention on your body, on the one hand, yes, that can take you out of your mind and there are a lot of traditional practices that kind of work that way. We're all so lost in the stream of the monkey mind, let's just pay attention to the breath. Or let's just put our attention on our body. When we do that for a little while, what happens? The mind calms down and we feel centered in the body. From a relative point of view, putting our attention on the body certainly is a way out of the mind. 
Taking your attention off your mind and having it somewhere else for a while could open a doorway to a deeper consciousness. So, it's not a bad thing to do and certainly spiritual teachers ask us to do that. 
But what if instead of trying to focus anywhere in particular, we allowed ourselves to simply not put our attention anywhere on anything? When you can't put it on your thoughts, and you can't put it on your feelings, and you can't put it on your sensations, then where else can it go? That's the mystery. Then it's a direct invitation to become aware of consciousness itself, which is infinite and is not a concept. 
I would say it's not a bad thing to do. But in terms of practicing meditation in the context of direct awakening, I suggest that you challenge yourself to not let it rest on the body and then see what opens up. If you just focus on your body, often you just feel nice and warm and relaxed; and you won't be challenged to go further into something more profound.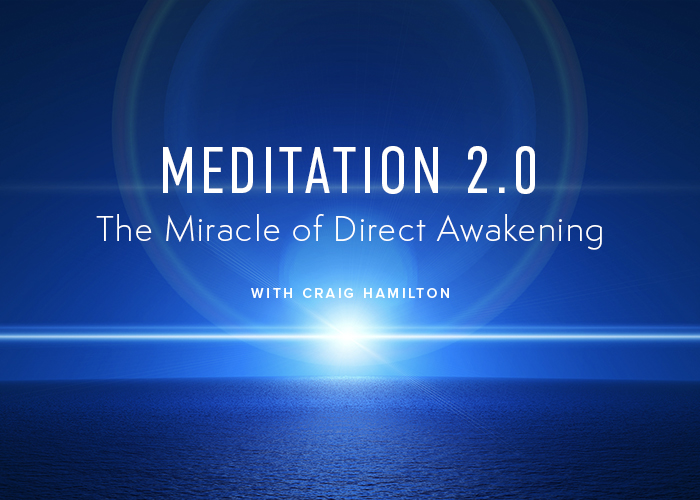 Meditation 2.0—
The Miracle of Direct Awakening
Meditation was invented when humans still believed the world was flat. Is it time for an update to this ancient practice? In this free 90-minute workshop, you'll experience a revolutionary new meditation process that gives you direct access to awakened consciousness.