One of the most life-altering insights of spiritual awakening is that there is a profound and inherent wholeness at the core of reality, and this wholeness is present in every moment, even amidst the most difficult circumstances. In this 14-minute video, Craig discusses why it's especially important to stay connected to this deep sense of completeness when, on the surface, the world around us seems so fragmented and problematic. He also leads a simple guided meditation that will help you perceive the inherent perfection of every moment, no matter how messy or uncomfortable it might seem.
Below the video, I've also included an edited transcript and an audio recording of the talk, if you'd prefer to engage the content in that way.
Want to listen to the talk instead of watching? Click here to download an MP3 version.
---
Transcript of Spiritual Survival Skill #4
The most extraordinary insight of spiritual awakening—the one that turns our world upside down—is the mind-stopping revelation that reality in its very essence is already whole and complete. It's the mysterious recognition that you, in all your imperfection, are fundamentally lacking nothing.
Most of us live our lives with a sense that there's somewhere to get to in the future. At some level, we believe that when our circumstances are just right—when we've healed ourselves enough, processed our trauma enough, done enough self-improvement work—then we'll finally be in at a place where we can fully let go.
We put off our enlightenment into the future. We put off finally living our lives to the fullest into the future. It's always somewhere out there.
We do this because the current moment never seems quite adequate. We look around and see all kinds of things that could be better. We look inside ourselves and we see a lot that could be better. So, we live for a future that we're always "getting to."
There Is No Better Moment Than Now
But the radical insight of spiritual awakening is that there's nowhere else to go. There's no better moment waiting for us in some future. This moment is it.
This moment, if I could just turn fully toward it, is already full. It's already overflowing. The sacredness and the illumination that I've been seeking has never not been here. It's always been shot through every moment of life.
I am already that which I'm seeking.
This insight shatters the illusion of lack. It floods us with the knowledge that, in its essence, reality is already perfect. It may not be perfect on the surface, or in the details. But everything is arising out of and expressing this perfect essence, if we can see it.
It may seem strange to be talking about the inherent perfection at the core of reality in a moment when things seem so far from full or whole or perfect. But I actually feel that the chaos in the world right now makes this a particularly profound moment for us to practice fully embracing this moment.
This practice runs so counter to all the reactivity to our time.
Embracing the Fullness of the Moment in Meditation
Meditation is a powerful practice for giving yourself to this moment. All you need to do to practice this is to let go of the future. Let go of any better future that's waiting for you. When you sit in meditation, you can simply embrace the moment—and yourself—exactly as it is.
Let go of the idea that something's missing.  Stop insisting that there's something missing. Let go of the idea that there's something wrong with reality. Whatever you're experiencing is enough. Even with everything happening in the world, life is good.
Meditation allows you to recognize and sit with the fact that this is the moment you've been waiting for.
To further demonstrate what it means to access this fullness and wholeness in meditation, I've included a guided meditation in the video at the top of this page.
Being Fully Engaged In Life
Recognizing that this moment is already whole and full and perfect is one thing in meditation. But how do we bring this practice into our active, daily lives?
Essentially, practicing this recognition of wholeness means being a wholehearted "yes" to life in every moment.
When we realize that there's nowhere else to go and there's nothing to wait for, we have an opportunity to give everything to the life we're living right now. It means to be fully present for the moment we're in, for the people we're with, for the situation in front of us. When I say fully present, I mean bringing all of our capacities to bear on every moment.
This practice is about giving up waiting, and no longer postponing. We have to observe in ourselves all the ways we're waiting—all the ways we're postponing that wholeheartedness.
When you open to your essence in the way I'm describing, you tap into an infinite source of power, wisdom, love and creativity. It's not something that runs out. It's not something you have to save up.
It's only when we give ourselves fully to the life we're in, to the moment we're in, that the floodgates open. A kind of energetic flow starts to come through us, and it flows endlessly.
It only stops flowing if we dam it up—if we say "No more! I've had enough. It's too much. I want to get things back under control again. I want to get back to where I can predict again."
As long as we're willing to let go in this deep way, and to fully invest our whole life in this moment as a big, unconditional "yes!", then anything's possible. An extraordinary life becomes possible.
It's not something we have to figure out how to do. This way of being is our natural state. All of the Spiritual Survival Skills are the natural expression of your true nature—of who you really already are. And these practices can support you to let that essential nature begin to express itself. Ultimately it will become your only home, and take over your whole life.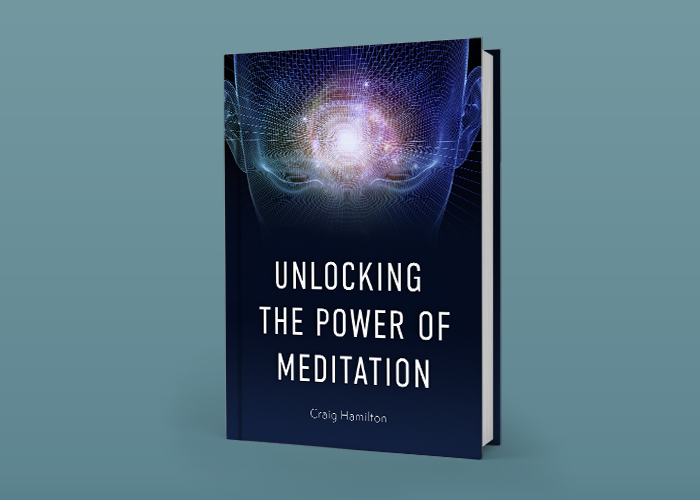 In this 80-minute Video Workshop, you'll discover how to tap into a profound source of inner strength, resilience, clarity and compassion that can enable you to navigate the uncertainty of this time with grace and wisdom.